It's the name of this blog. But what is it really? Or where?

Kinamlutan is the barangay where the farm of my mother's family is located. Mama has been overseeing things there up until Papa's death last November. She has been there once since then. Most of her siblings are based overseas so Mama is left to take care of the farm. Since I am the one with Mama now, I somehow became the de facto farm manager. Mama is now more of the treasurer.
As a child, I have never been to that farm. There were no roads leading to it back then. I only set foot there after I got married, after an access road was constructed for the irrigation system. My uncle (former farm manager, now deceased) gave me and my husband a personal tour. He bared his dreams for the farm. He pointed out locations where he said we can put up our house. He huffed and puffed as we trod along the path leading to the hilltop. We never got to the peak but we climbed high enough to get a good view of the city.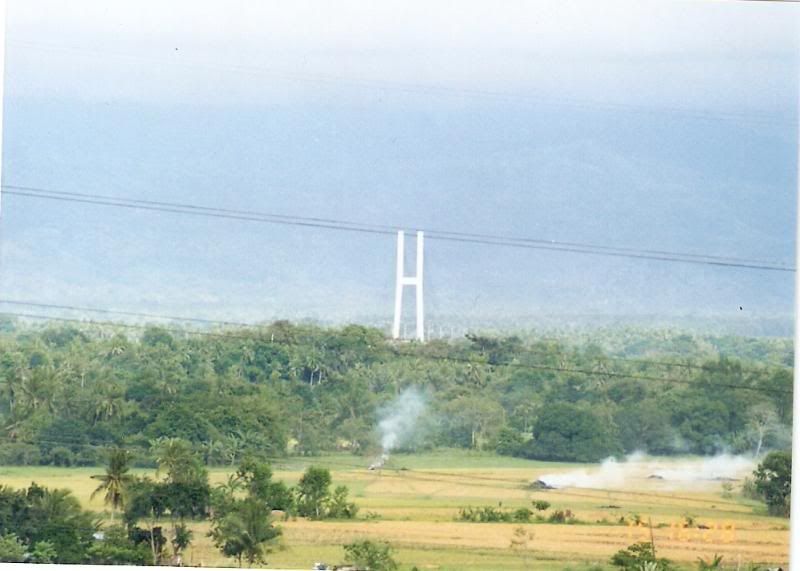 I went back to the farm numerous times after that first tour. So much has changed since then. The mango trees are bigger. The pond has provided a good harvest. Rice farming has cycled several seasons.

My husband and I wish to put up our bamboo house there. It would be bliss to wake up to the sound of birds chirping, the little chicks scurrying to their mother hen, and the trees swaying to the gentle breeze. Yes! It would be bliss to live in our own little patch of heaven in Kinamlutan.